AMAZING VIEWS AND SUPERIOR COMFORT
Close to the sea, pine forest, and exclusive hotel accommodation, Hotel Moeesy offers guests and visitors the experience of a true "private oasis". With top service and gastronomic offers, we will help you write your most beautiful poetry.
DESIGN AND FAMILY RUN HOTEL
Hotel Moeesy is a family-run hotel in a picturesque location, situated in a combination of an untouched pine forest and crystal clear sea. This excellent location beside a promenade by the sea and a green area of ​​5000 m2, combines exceptional natural values ​​and will complete the rich experience of a blue and green oasis. Just 10 minutes from the city center, it offers a wide range of opportunities for all family members, couples, and those looking for cultural events.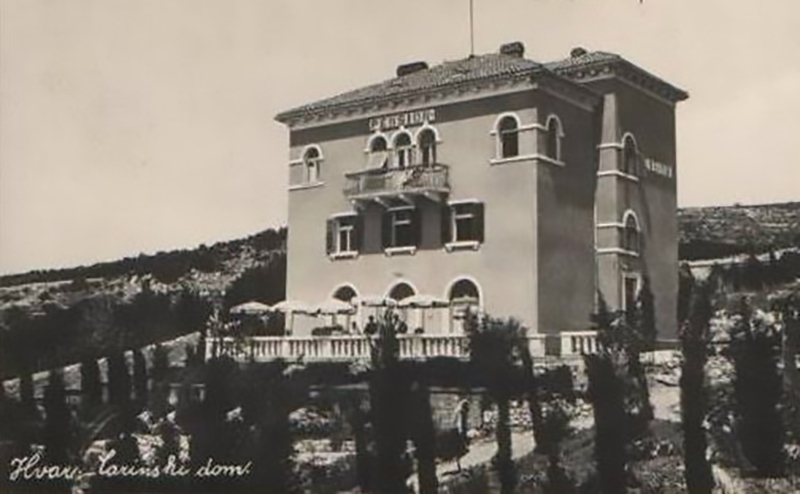 The first part of the hotel was built in 1929 and as such opens the pages of the history of this tourist location. From 1933 onwards it was used for the rest of high state officials and friends.
The rich history of this building is woven into the architecture of the building itself. In 1954, the second part of the hotel was built during the development of Hvar. The first categorization according to modern standards was made in 1991.
After almost 90 years of existence and investments in 2022, the hotel connects all the current values ​​of modern access to tourism and changes its name from Hotel Croatia to Hotel Moeesy.
Hotel Moeesy employs up to 40 staff and tourism professionals during the season. We also transfer the top experiences of hotel accommodation in the form of special offers for your memorable stay.
The gastronomic offer of the Hotel Moeesy consists of a restaurant and a lounge bar, so most guests will opt out for an eno and gastronomic experience according to their own preferences. The mosaic of these blue-green oasis services will easily create each of our guests' own poetry.
By keeping up with the requirements of our guests, but also world trends in tourism, Hotel Moeesy constantly confirms its position as one of the most desirable tourist brands of hotel accommodation on Hvar and in central Dalmatia.
With an average of 2,718 hours of sunshine a year Hvar is known as the sunniest island in Europe.
1 minute walk from the beach
10 minute walk from the town center